When I do something really dumb during a trip, I say to my wife that after I have traveled a few years, I won't do that. Actually, I have been traveling over forty years. Sometimes the lessons come hard, and sometimes I neglect to follow the lessons learned.
Our trip to France and England in April-May last year is a case in point. I learned a couple of lessons on the first day.
Lesson 1: If you are arriving very late at a destination that is new to you, do not plan to pick up a rental car in the middle of the night with the intention of driving to your accommodation.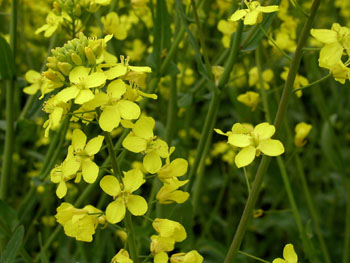 I had pondered taking a taxi to the motel and picking up the rental car the next morning, but the motel manager had assured me by email that the motel was so near the airport that I would have no problem finding it. You could even walk it, he said.

We arrived at the Toulouse airport at 11:00 p.m. The airport Europcar office was open until 11:30 p.m. On arrival, I got directions to the office and ran. My informant was wrong. I ran in the other direction and found it. The rental was completed painlessly. Relieved, we proceeded to the baggage carousels and the next lesson.

Lesson 2: Don't delay getting to the baggage pickup carousel. You may be surprised that the operation is efficient and that by the time you arrive, all of your fellow passengers have retrieved their bags and departed, and your bags have been removed and taken someplace known only to God.

I had an eerie feeling when we arrived at the baggage carousel and found only a few people standing by the baggage belt. The belt was not moving, and there were no bags on it. It was midnight by now, and the baggage area was almost deserted. I looked around and saw no one to ask about the bags. Then I saw some people at the far end exiting from a baggage area and ran in that direction. They had just picked up bags from another carousel, now darkened.

Through the clear plastic partition, I saw some bags on the belt that looked suspiciously like ours, with their colored ribbons and belts. The officials were turning out lights and obviously preparing to leave. I knocked on the wall and shouted through the exit bars. After an explanation in my basic French, I was finally permitted to enter and retrieve our bags. How they had found their way to this carousel remains a mystery.

Considerably relieved, we rolled our bags to our rental car, loaded and drove away. After circling three times on the confusing airport roads, I found the exit. I had two sketch maps showing the directions to the hotel. They bore only the slightest resemblance to the streets that I now encountered. I feared that in my peregrinations I would drive off the sketch maps and be lost forever.

On the third or fourth circling of a roundabout, my wife shouted that she saw the name of our hotel on a small sign. We circled again, and it seemingly had disappeared. Around again, and it reappeared, but we saw it too late to turn. Around again, and I turned off, right into the service parking lot of a huge posh hotel. Out again and around the roundabout. Slowly, slowly, never mind the honking horns. This time we saw the sign in time to turn off and found the motel and the next lesson.

Lesson 3: When planning to drive anywhere that you do not know intimately, obtain detailed maps in advance—at any price.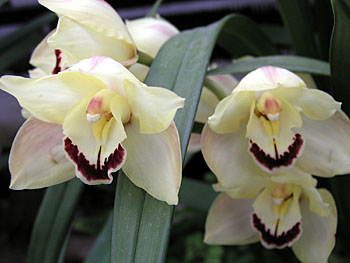 I had almost learned this lesson. I had been burned on more than one occasion when driving in Britain with outdated maps. But when I planned this trip and saw the high price of maps of France and England in U.S. bookstores and on the internet, I decided to wait until arriving in each country to buy maps. Big mistake. There was no map of Toulouse available in the airport at midnight, so I had to wing it with the two sketch maps.
That brings us to the next lesson. This will not apply to many, but it impressed me sufficiently to include here.
Lesson 4: Don't make dumb arrangements for checking into accommodation in the middle of the night after the front desk is closed.
The motel desk closed at 11:00 p.m. By email, the motel manager said that he would leave our room key on a table just inside the door to our room. The window adjacent to the door—the motel rooms had outside access—would be left ajar. I was to push the window open, retrieve the key, and unlock the door.
I did not realize how bizarre this arrangement was until I was standing outside room 8, just about to put my hand through the window, and wondering whether I had remembered the room number correctly. Happily I had, and I slept well the rest of the night.
The next morning, we were off for Carcassonne. I didn't want to spend a good part of the morning going into Toulouse to buy maps, and I had an old road map of France, so we set out. After two miscues—remember, I had no map of Toulouse—we were on the road to Carcassonne. It was a pleasant drive, and we arrived with no mishap. This suggests a lesson that I had already learned.
Lesson 5: When traveling in an area that you do not know well, and you must travel on a schedule, book accommodation in advance. Use the internet; follow up by telephone or fax. Then you can spend your time enjoying attractions rather than looking for someplace to stay.
In spite of the cold and light rain, Carcassonne was a joy. Our hotel was located inside the walls of the old city, and our room had a view of the castle and a picturesque square below. We walked the walls and visited the shops and museums. We will return to Carcassonne. Preparing to leave, we come to the next lesson.
Lesson 6: Take great care when entrusting your car to a valet.
A guest at a hotel within the old city walls cannot drive his car inside the walls if he arrives at the city during the day. He must park the car outside the walls in a designated parking area, and the hotel will send an employee to pick it up later. Our hotel had a parking lot inside the walls near the hotel, so the valet picked up the car the evening of our arrival and parked it in the lot
On the morning of our departure, a valet went to pick up the car. As we stood at the front desk, awaiting his arrival, the desk clerk received a telephone call. I can understand enough French to overhear that all was not well with our car. It seems that the skylight was left open, and the inside was soaked from the rain. Hotel employees outfitted the seats with plastic bags. The seats dried out after about three days, mostly by transferring moisture to our clothes.
While the hotel staff was helpful and polite, they gave no apology, assuming, it seems, that I left the skylight open. I explained that I had not. When we arrived, it was cold and misting. I would not have driven with an open skylight. I didn't even know the car had a skylight. I don't know how one can avoid the pitfalls of the above lesson, but I mention it since I was impressed by the potential for misadventure.
The drive from Carcassonne to Salers in the Massif Centrale was without serious problems, but not without missed turns and poorly-marked detours. See Lesson 3. I had bought a map of southern France in Carcassonne, but it did not show the small backroads, which we enjoy driving. When we got off the major routes, either by mistake or design, it was sometimes a time-consuming chore to find our way back on track. Thus to a lesson that is a corollary to Lesson 3.
Lesson 7: When time is short, and you have an obligation to reach a certain destination at a definite time, for example, an accommodation reservation, stay on the major routes, even if you prefer the narrow picturesque lanes and detest major routes. Save the meandering drive for a day when you have no reservation or other obligation and ample time to dawdle.
We prefer backroads and dawdling, but we had reservations in Salers and arrived in early evening. I had expected to arrive in mid-afternoon.
Salers is a delightful medieval stone-built town that was soaked with a light cold rain our entire visit until the last morning, which was glorious. Our eighteenth-century B&B was spartan, but comfortable. Continental breakfast was served in the owner's sitting room with exposed beams and fireplace. From our B&B window, we had a view of the valley below, enveloped in fog. We tried one day to drive down to the valley, reputedly scenic and dotted with historic villages, but I turned back at the solid wall of fog. We'll come again to Salers.
The drive from Salers to the Loire was less taxing since I stayed on the major roads, even taking the motorway a part of the way. We had reservations at a country place near Azay-sur-Indre, a small village so obscure that a petrol station owner only a few miles away had never heard of it. A tiny sign on the road directed us to the village.
After driving the two miles mentioned in the internet directions, we reached a barnyard, but no B&B. I drove slowly ahead and stopped to ask a group of five people for help. When I mentioned the B&B name, two people looked blank, but the other three pointed, all in different directions, which led to an animated debate among the five. I thanked them and drove on through the magnificent fields of rape in full bloom, not minding at all that I was momentarily lost.
Our B&B is the property of an English woman and her French husband. From here, we drove to Amboise where we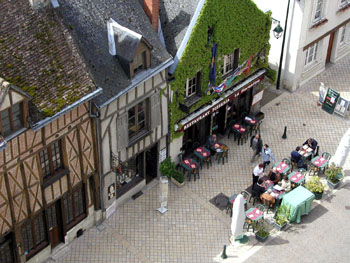 toured the castle and walked along the river. Then we returned to Chenonceaux, one of my favorite places in the world. In contrast to a summer visit, the chateau was not crowded. We shared the long gallery with only four other people.
The day was sunny, and the gardens were delightful. We stopped at the Salon du Thé on the grounds. Afterwards we drove to Loches, where we toured the castle and walked around the town, had dinner at a typical French restaurant—Chinese—before returning to our B&B, just a few miles away.
Leaving Azay-sur-Indre, it was a straight shot to Chartres. We visited the cathedral for the first time and enjoyed walking the lanes along the canal and in the old town. Then we were off for Giverny.
The drive demonstrated the wisdom of Lesson 3. I had not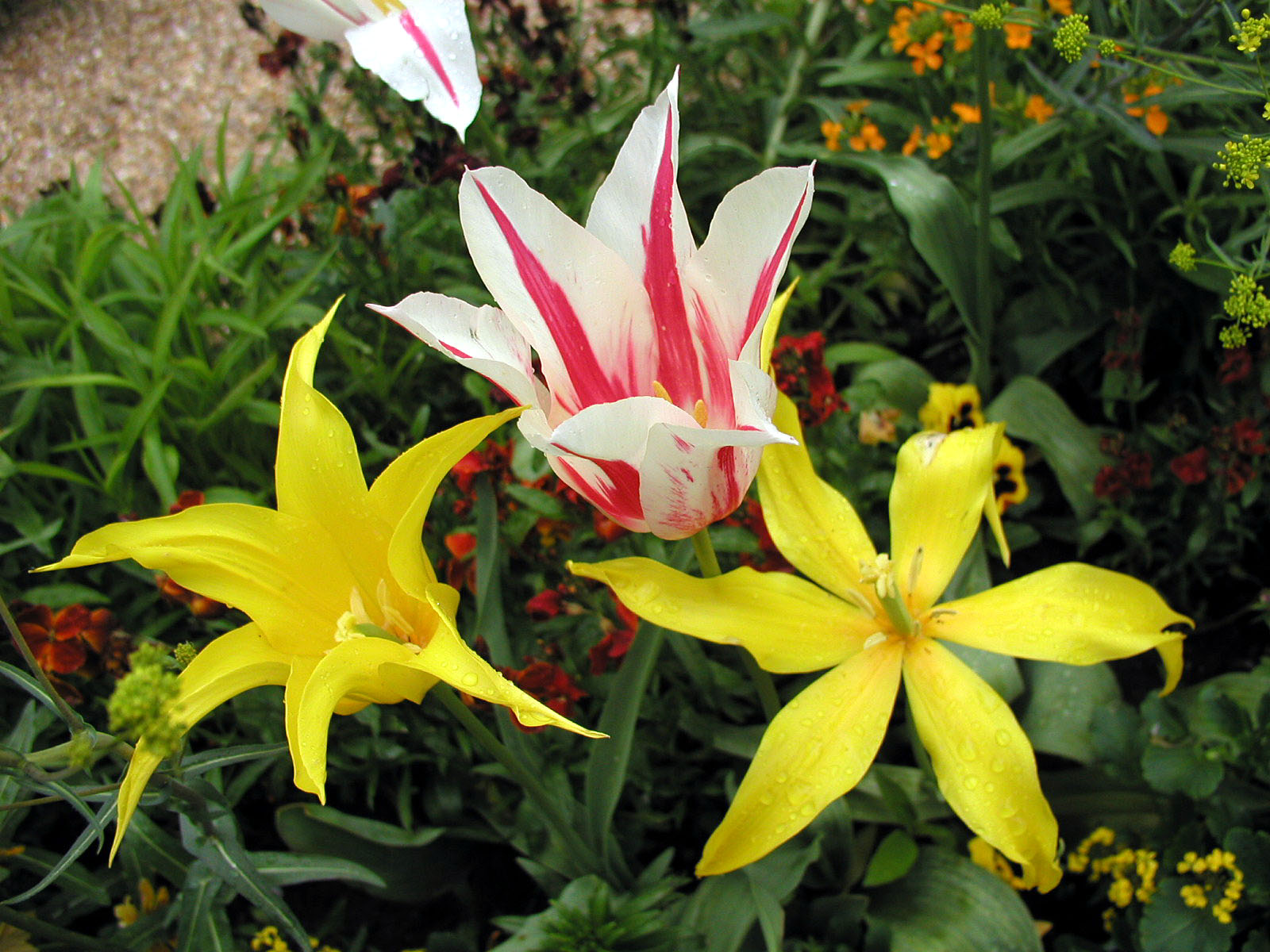 brought my old Michelin local maps, planning to replace them, nor had I bought a detailed map of the region. So we got off the track more than once and wasted time. We still arrived in Giverny by late afternoon, ample time to check into our B&B in the heart of the village on the corner of rue du Colombier and rue Monet.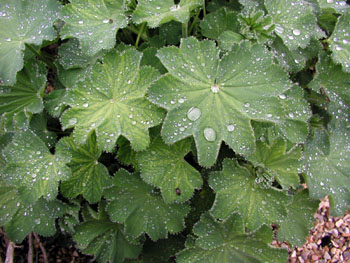 In the waning light, we walked down rue Monet toward Monet's house and garden. I wanted to see again the guesthouse where we had stayed years ago. I had the warmest memories of that visit and wanted to recapture the moment. Mistake. The guesthouse was not at all as I remembered it. Too often we remember the romance of a place or an experience, which blurs the reality. Never mind. We liked it enough to have a nice dinner there.
We were at the Monet house the next morning before it opened and spent hours in the garden and house. It is wonderful at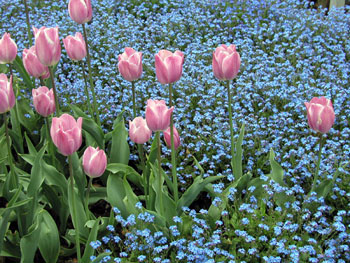 every season. Thank goodness for digital photography, for I would have had to carry a backpack if I had relied on a film camera. Leaving Monet's garden, we visited the nearby American Museum of Art, showing the works of American impressionists, an integral part of a visit to Giverny. The museum gardens were wonderful, especially the tulips.
The drive from Giverny to Calais was to be a snap since the route was almost entirely by motorway. See Lesson 3. Without a detailed map, I missed a turnoff from one motorway to another and wasted an hour on a congested urban road to connect to the Calais motorway.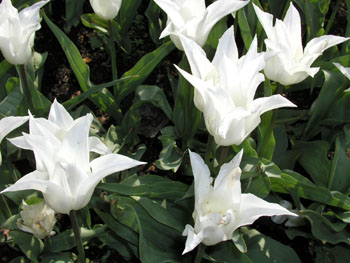 Not to worry. Back on the route, we stopped for refreshment at a pleasant motorway complex overlooking a natural reserve and reached Calais in early evening. I missed only one turn and wasted only about ten minutes before reaching our hotel. We had stayed here before, so the area was familiar. We had dinner at a local pub, a bit smoky but good grog and food.
The following morning, we drove to the Hoverport, with no more difficulty than having to drive around a particular roundabout three times before finding the correct route. Since we arrived on a Saturday, the Europcar desk was not staffed. I had been told in advance to simply lock the car and drop the keys in the box at the desk. There was no area designated for parking Europcar vehicles, so I left it at a convenient spot and deposited the key. Done.
Relieved that I was no longer responsible for somebody else's car, we pulled our wheeled luggage into the Hoverport and checked in. We had expected to breakfast there, but were told that the pastries had failed to arrive. No problem. We wandered around the duty free area and were dumbfounded to see the huge liquor purchases by Brits. Bags, boxes, crates. I was to learn later that the alcohol duty free prices were so cheap in Calais that it was worth the trip just to buy liquor and never leave the Hoverport.
The trip across the channel by Hoverspeed catamaran—no more hovercraft—was uneventful, though I gave the staff some concern when I mistakenly tried to depart down the passageway meant for those who were going to their cars.
Our arrival in Dover leads to a lesson that happily I had learned years ago.
Lesson 8: Beware of locals who tell you: "It's walking distance."
Hoverspeed ferries arrive at Western Docks in Dover. We were to pick up our rental car at Eastern Docks. In internet newsgroups, locals had said that if you had wheeled luggage, you could walk from Western Docks to Eastern Docks. I consulted maps of Dover and doubted that that would be wise. We took a taxi and were very glad we had.
We picked up our Avis rental car and were off for East Anglia, which brings us immediately to the next lesson.
Lesson 9: When arriving in Britain on a Bank Holiday, if you don't have reservations, you had better enjoy sleeping in your car or on the green.
I had learned this lesson the previous year when investigating a trip to England. We indeed arrived on a Bank Holiday weekend. I had made reservations eight months in advance and found two of my three first choices fully booked. I was fortunate. The one that I booked was a gem and surely would have been my first choice, had I seen all three in advance.
We spent the first two nights of our holiday in England at a country seventeenth-century B&B near Toppesfield. The charming landlady welcomed us with tea in the gazebo. From here we toured in East Anglia, including Lavenham, Finchingfield, and other picturesque villages.
We had planned to go to the Imperial War Museum at Duxford, but we learned there was to be an air show commemorating VE Day the following week, so we decided to come back. By the way, we know England, and I had made no other reservation until the last night of our holiday near Gatwick. So we were flexible and could change our itinerary at will. This suggests the next lesson.
Lesson 10: When traveling in an area that you know well, and you wish to remain flexible, bring a list and description of possible accommodations, including contact information and directions. Call ahead if you wish to book a particular place, or drive by to look at it first. Also, bring along a list of places that you might wish to visit and things that you might wish to do.
Before leaving Toppesfield, I pulled out my list of potential accommodations, called a B&B at Debden, near Duxford, and booked a couple of nights.
Early on, we had pondered spending some time in the countryside west of Cambridge, but with the plan to return to Duxford, we drove directly to the north Cotswolds, where we had lived years ago and returned as often as possible. The drive was pleasant, though not without miscues and misdirections. See Lesson 3. Though we know England well generally, no one but locals can know the small lanes and keep up with the new road building and changes in road numbers. I had simply put off buying new maps and suffered by the neglect.
When I saw the first road sign for a Cotswold town that I recognized, I breathed easier and knew that I was home. I had not made reservations for the Cotswolds, assuming that I would find something suitable. This leads to the next lesson that I had learned years ago.
Lesson 11: Consult local tourist information offices for attractions and accommodation.
There was a time when I would drive around, looking for a B&B. I had thought it worthwhile to look for a prospect in a situation that I liked, and even to look inside before booking. I learned that this was too time-consuming and that the local tourist information office not only had local listings but could help make a choice after I had explained what I wanted. Now I routinely book at the tourist information office if I have not made advance reservations. In Stow-on-the-Wold, we booked a B&B just off the square for the minimum two nights. We liked it so much that we extended the stay.
We visited old haunts, the Moreton-in-Marsh Tuesday market, the pottery in Evenlode for another cup, had lunch at the St. Edwards on the square in Stow, tea at the Marshmallow in Moreton, drove through some lovely villages on a rainy afternoon and stopped for tea at the Bake House tea room along the road, had gingerbread and tea at the Women's Institute in Moreton where ghosts of old friends, now gone, saddened us.
On another day, we visited the new grave of a dear friend in the Chastleton church cemetery and walked in the grounds, delightfully restored, of majestic Chastleton House. We drove by nearby Durham's Farm, where we spent an idyllic sabbatical year in the early 1970s.
One of our greatest pleasures, from the time we lived in the north Cotswolds, is discovering new lanes and villages. We never fail to find one or two on every trip, some within a few miles of Durham's. On this trip we discovered Sezincote.
Only two and a half miles from Moreton, I had seen the small road sign for Sezincote scores of times and simply thought it a strange name for an old village. None of our English friends, who had taken us and directed us to many local places of historic and scenic interest, had ever mentioned it. In fact, it is an interesting oddity for the Cotswolds: a beautiful house and garden influenced by two brothers' fascination for things Indian. Both had served in India in the late eighteenth century.
Displaying both Hindu and Muslim detail, the house is a rewarding visit. It is reported that the Prince Regent was so impressed with Sezincote during his visit in 1812 that he was inspired to complete his plan for an Indian facade to his Marine Pavilion in Brighton.
From the Cotswolds, we returned to Duxton for the air show and museums. It was a cold, windy day with occasional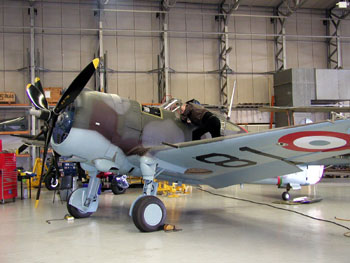 showers, but it was thoroughly enjoyable. The air show was fun and a fine tribute to the airmen of Britain and the United States who had fought side by side, some from this airfield. The American museum contained a wonderful collection of vintage and recent American aircraft. Other museums showed British aircraft and restoration displays.
Leaving Duxton, we drove to Southampton, motorway all the way. While not on every visitor's itinerary, it was a highpoint of our trip. My wife's, at least. To put it mildly, Carol is a Titanic zealot. She collects Titanic books, pamphlets, articles, music, and paraphernalia of all sorts. Since Southampton was the departure port and remains associated with the story of the ship, we had to go to Southampton.
We arrived in mid-afternoon and drove to Mayflower Park in the dock area where a VE Day celebration was in full swing. I drove to the park entrance before noticing that the entrance was blocked. A policeman walked over.
"Can I help you?" he said.
I explained that we had just arrived in town and really wanted to see the celebration, and that I had driven to the entrance by mistake. He raised the barrier and said to drive in. I pointed to the sign that said that only the handicapped could park inside. "Waall . . . ," he said, and motioned me in. I had to think about that.
We were just in time to see the last few passes of the flyover and listened to the band playing songs from the 1940s. Some hardy souls danced, no doubt to the same songs that they danced to in the war years. It was in some ways more moving than the Duxford event.
Afterwards, we drove back to the tourist information office for a B&B booking and maps. Then we set out on the self-guided Titanic walking tour. We saw the impressive Titanic Memorial and monuments to the Titanic crew, engineers, musicians, and ship's post office workers.
We saw the Southwestern Hotel where the first class passengers spent the night before boarding, walked down the road to the Canute Chambers where the White Star Line posted news of the disaster, and families gathered for any word about survivors.
We had wine at The Grapes, the pub frequented by the Titanic crew. And also the camera crew. They shot the scene here in which Jack won, I guess, the berth on the Titanic. We tried to walk to Dock 4 from which the Titanic departed, but this is a busy dock area, and we could only go as far as the memorial plaque. Carol was disappointed. I think she was hoping to see the boarding and departure.
Next morning, we visited the Maritime Museum, which featured displays of Southampton's association with the sea. The Titanic section upstairs includes a large model and photographs. Near the museum, we made a pilgrimage to the Mayflower Monument, in memory of those who departed here for New England. We finished on the waterfront in Mayflower Park, Carol looking for some mystical evidence of Titanic's passage. She didn't want to leave.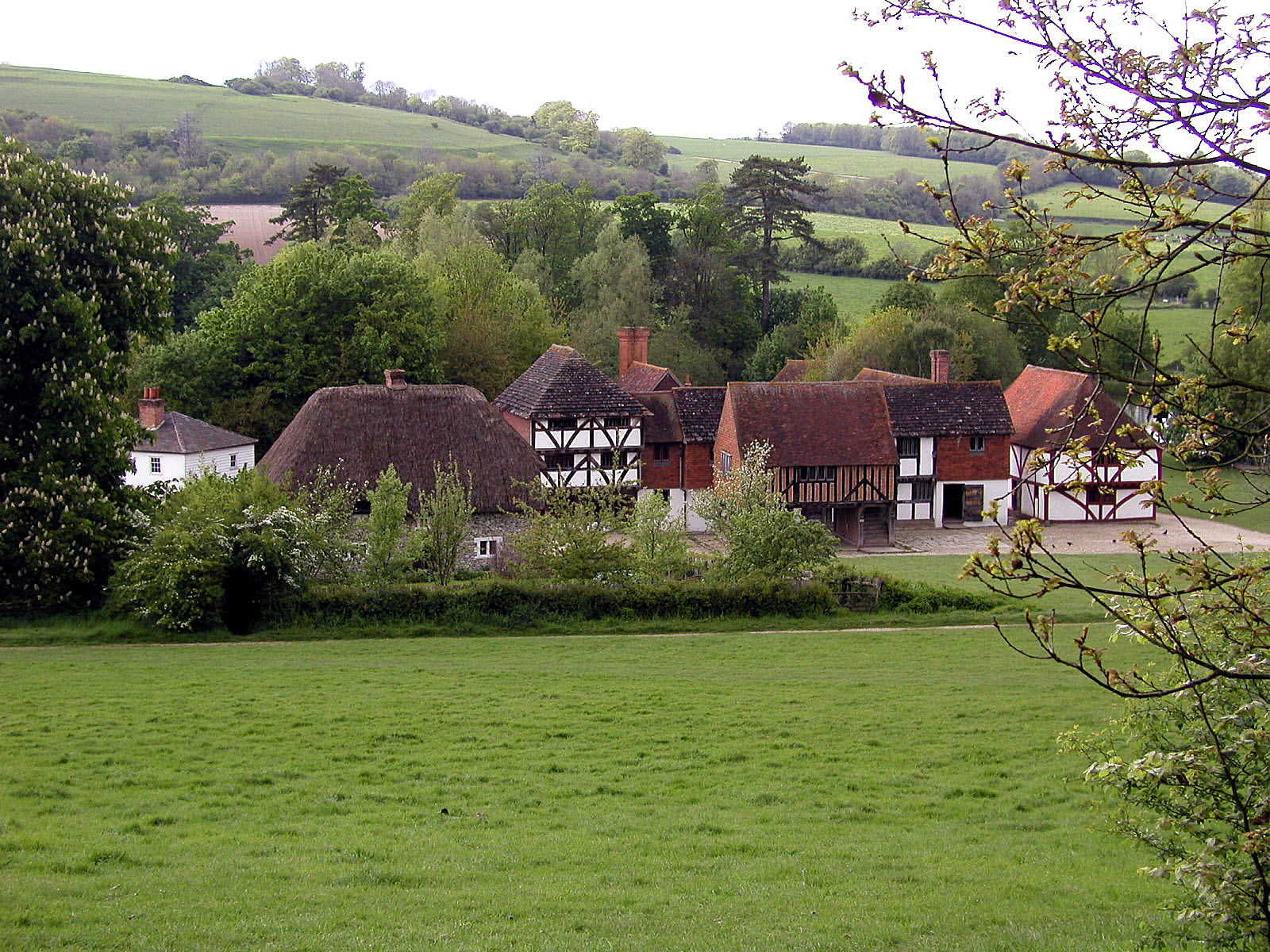 From Southampton, we drove eastward, stopping briefly at Chichester for lunch and a walk, thence northward to the Weald and Downland Open Air Museum near Midhurst. The museum features a collection of historic buildings brought here for preservation from all over the south of England. It is a must-see for anyone interested in England's cultural and architectural history.
The next day, we drove to Wisley, the Royal Horticultural Society's premier garden. Somehow we had never been here, and it was to be the high point of my trip. Yet, I was fearful that it would be as unrewarding as other gardens in England had been thus far. Spring came late this year.
I was not disappointed. Wisley is simply magnificent. We spent almost the entire day, and we only got a glimpse of the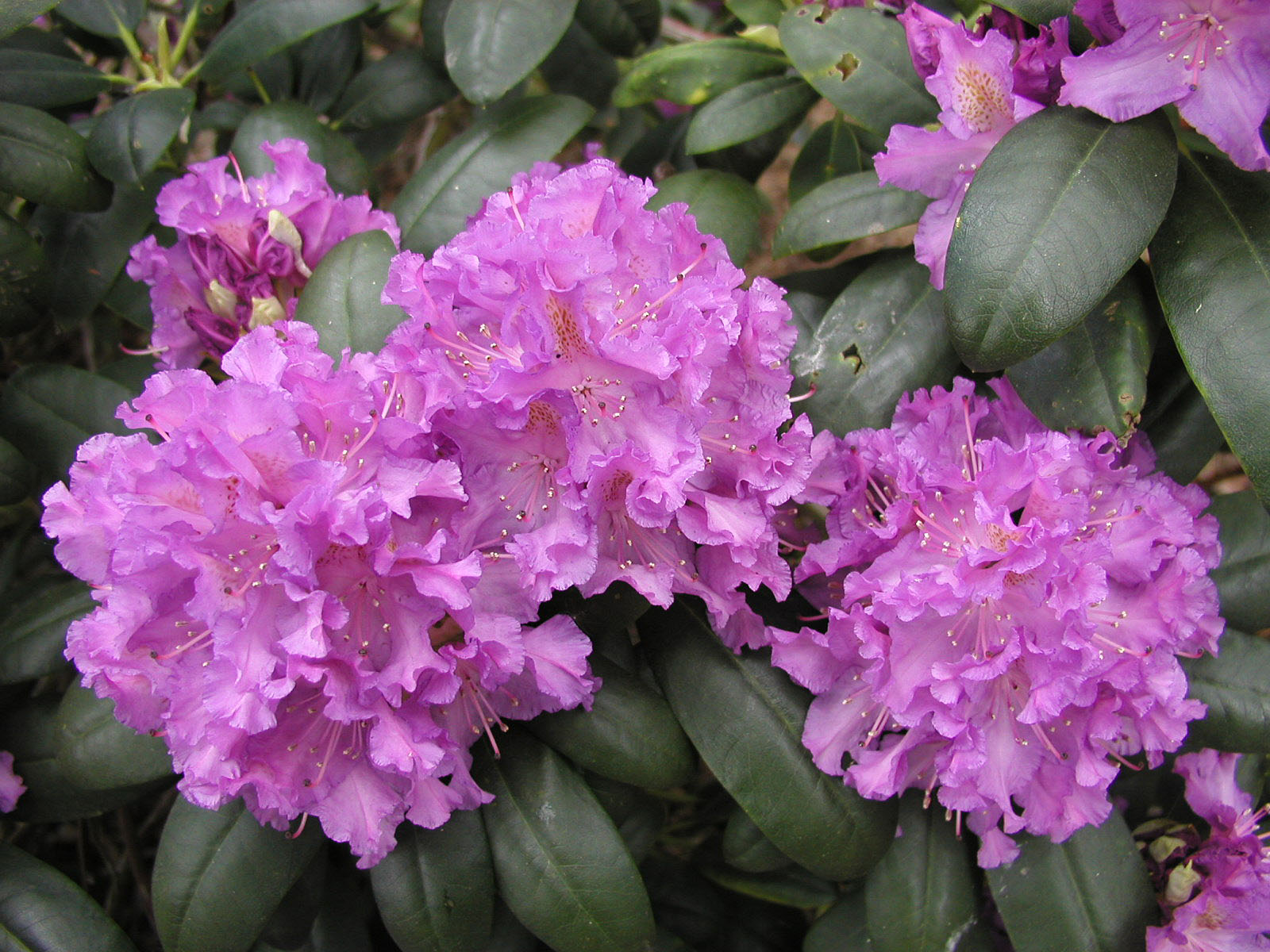 two hundred acres. To really enjoy Wisley, plan to see as much as you can, but leave time for sitting down and contemplating a particularly inviting vista. We were there in early May, but I would wager that it is as pretty in summer and early fall. For lunch, there is a nice cafeteria-style restaurant, but go a bit early. It gets quite crowded.
Our final B&B was located on the outskirts of Charlwood village, a few miles west of Gatwick. We have stayed in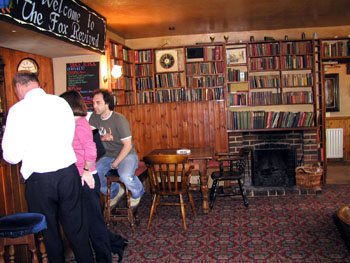 accommodation near Gatwick that ranges from mediocre to barely acceptable. I'll not have to search again. Wayside Manor Farm henceforth will be our stopping place when flying out of Gatwick. The nearby Fox Revived pub has a non-smoking conservatory dining area with a view of the garden that is delightful. It is the only pub I have seen whose bar is lined with full bookshelves.
Finally, I add one more lesson.
Lesson 12: Think twice about planning a trip to western Europe in spring. The weather can be magnificent, but it can also be awful. Consider a trip in early autumn. The weather is generally more settled. Early summer is a good second choice.
Recommendations:
While this trip was not the best planned I have done, I was pleased with the accommodation. Here's where we stayed, with comment.
France
Toulouse: If you need to be near the airport, Campanile Toulouse-Aeroport is a good choice. It's a convenient American-style motel, surprisingly quiet for its location.
Carcassonne: Le Donjon Les Remparts is inside the old city. Ask for a room in the old part of the hotel, with a view of the castle.
Salers: Chez Prudent. Delightful. Small rooms and typical, spartan breakfast. Ask for a room with a view of the valley.
Azay-sur-Indre, near Loches: set in fields of rape or sunflower near the village, La Bihourderie is worth the extra few minutes drive to attractions on the Loire. Also see http://www.karenbrownusa.com/kbnew/property.asp?propid=1610 Have dinner at the restaurant in the village.
Giverny: Conveniently located in the heart of the village, and easy walking distance to Monet's garden and the American Museum, Chez Boscher was a real find. We had the detached converted artist's studio, the best choice for space and privacy, but if we pass this way again, I will ask to see the rooms in the main house.
Calais: Hotel Richelieu. Plain vanilla, but for location, it is a good choice. The rooms on the front have a nice view of the park, but those in the back are quieter. No lift.
England
Toppesfield, near Halstead: Olliver's Farm. Just perfect. One of my favorite B&Bs in decades of traveling in Britain. Excellent location for touring East Anglia.
Debden, near Saffron Walden: Redbrick House. Pleasant accommodation in a small village convenient to Duxford and Cambridge.
Stow-on-the-Wold: Number 9. A testimony to the wisdom of consulting local tourist information offices, we found our Stow B&B at the local office. A gem. Down home, friendly owners.
Southampton: Fenland Guest House, comfortable and conveniently located near the town center. We also stayed a night at Four Seasons Guest House. Basic, bathroom-down-the-hall B&B guest house. Carol loved it.
Charlwood, near Gatwick: I feel like the guy who is about to reveal the location of his secret favorite fishing hole, but here it is: Wayside Manor Farm, at the edge of the village. Among my favorite English B&Bs.
The author would be happy to respond to comments and questions.